TURN CORES INTO PROFIT
Turn your corrugated core into a moveable, reusable material with the cardboard Core Shredder system. EXTRACT EFFICIENCY AND PROFIT FROM YOUR CORES
Are cardboard cores a nuisance in your organization? The standard options when dealing with cores include:
Returning them to the company of origin
Throwing them in the trash. Both options are expensive and inefficient.
Every incremental efficiency helps you improve the performance of your organization. You can do better, and we can help.
HOW INDUSTRIAL SHREDDERS CAN HELP
We have a Core Shredding System that is proven to remove the problem at the points where scrap congregates.
CORE SHREDDING SYSTEM
What does it do?
Conveniently located where scrap accumulates, shreds cores and transports to baler.
This system removes cores faster, and more efficiently, integrates into the air system and can be installed in series with your existing sheet shredder. It helps you save on shipping and transportation costs, reduces storage space, and makes it possible for you to recycle cores and turn them into a profit center.
System includes
Core Shredder
Discharge Chute
Duct
Diverter & Controls
INDUSTRIAL SHREDDERS OFFERINGS:
Our customized offerings include everything from the design of the system to the equipment handling cores.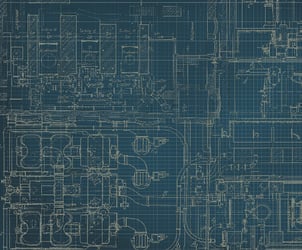 SYSTEM DESIGN & CONSULTING
You have experts on hand who know how to theoretically design the process. Industrial Shredders brings our decades of experience in the corrugated industry along with trusted equipment providers to help you get the job done faster.
MORE ABOUT SYSTEM DESIGN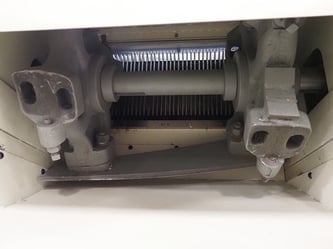 SHREDDERS
We are a US-based manufacturer of precision shredders. Our core shredders are designed to implement optimization around a wasteful point in the corrugated production process.
MORE ABOUT SHREDDERS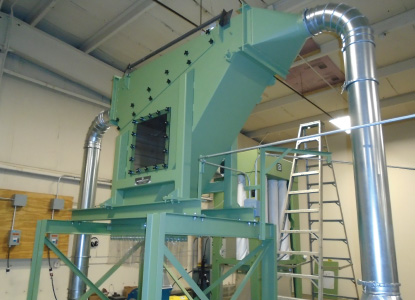 MANUFACTURING EQUIPMENT
Partnering with our preferred vendors, our shredded materials are perfectly paired with the right equipment to automate the process of material movement within your facility. We work seamlessly with them to ensure your installation is purpose-built for your plant.
MORE ABOUT EQUIPMENT
GET A CUSTOM QUOTE
If you're ready to turn your corrugated cores into profit, get in touch. We know how to do it right the first time.
CONTACT US