Acquiring the EU Ecolabel for Tissue Paper Production and Products is a great way to show your company's commitment to a better environment. Consumers today are growing increasingly more sensititve to products that are better for the environment. Accoring to the EU, four out of five European Consumers would like to buy more enivronmentally friendly products.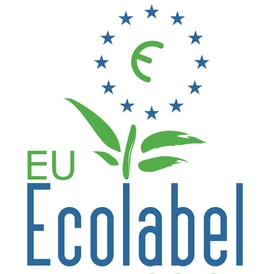 Getting the Flower Mark on your Tissue Paper guaruntees your product will be contributing to a better environment and overall tissue paper waste reduction and recylcing by:
Use of recycled fibers of virgin fibers from sustainably managed forests.
Reduced risks for human health, environmental damage or resisk related to hazardous chemicals.
Reduced energy consumption during production.
Reduced air emissions of sulphur and greenhouse gases during production.
Decreased water pollution during production by reducing the emissions of chlorine compounds and organic waste.
The EU Ecolabel can be awared to toilet paper , kitchen rolls, paper handkerchiefs, paper tableware such as serviettes and paper tablecloths and other household tissue paper.
Sandro Pasquini, marketing manager at Cartiera Lucchese which was the first Italian Company to obtain the label in 1998, has extend the EU Ecolabel to 150 over of their paper tissue product. He states that, "The main benefit we have obtained from the Flower is the improvement of our relationship with dealers and distributors."
For more information on requirements, specs, and a first assessment check-list to obtain the EU Ecolabel, please visit www.ecolabel.eu or go here for Information and Contacts.
-----------------------------------------------------------------------------------
If you are a Tissue Paper Producer and want to know more about how you can reduce your overall tissue paper waste and labor costs by automatically redirecting scrap & mis-rolls into a shredder without labor intervention, please click below.