While we're all excited and getting geared up for upcoming Tissue World 2016 in New Orleans conference, one of the most fun things about attending conferences is also the cities that they are held in themselves. We know you'll be busy with all the vast information, attractions and sessions planned at Tissue World, if you have any spare time to hang around New Orleans, here are the Top 5 coolest things to see if you get the chance.
1. The French Quarter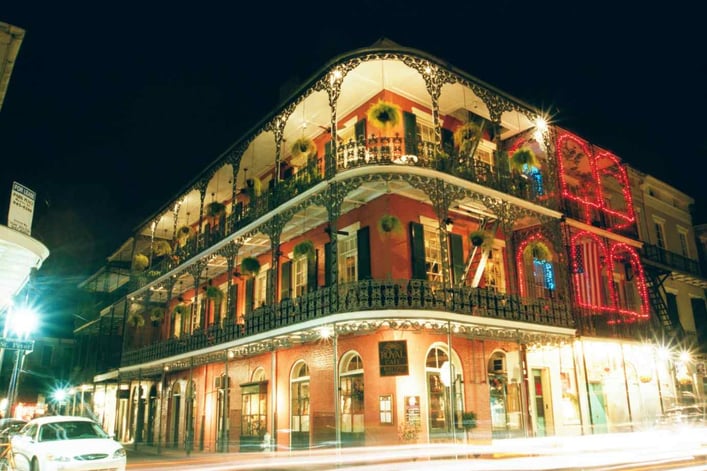 If you only have spare time at Tissue World 2016 for one thing, then The French Quarter is the thing to see.As one TripAdvisor user put it, "You cannot visit New Orleans without making a stop in the French Quarter." The neighborhood, also known asVieux Carré, is the heart and soul of this city, and it's also a National Historic Landmark. Itextends along a crescent shaped bend on the Mississippi. French influence is particularly noticeable in the buildings, some of them between 100 and nearly 300 years old, with their arcades, wrought iron balconies, red-tiled roofs and picturesque fountain decked courtyards.Nowadays the district contains a profusion of jazz spots with entertainment of very varying quality, well-known restaurants, cheerful cafes, souvenir shops, galleries and old hotels, all refurbished for the tourist trade.
2. Royal Street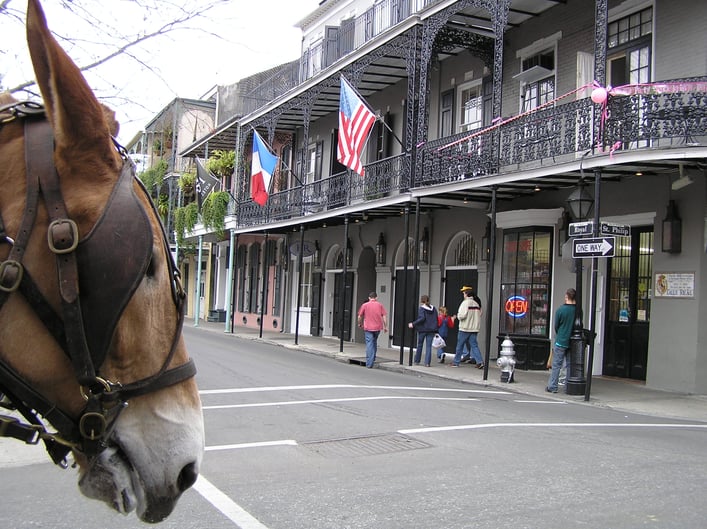 Royal Street, located in the French Quarter, offers a great mix of history, fine cuisine, and unique shopping opportunities. There are numerous antique shops, as well as upper end stores, and art galleries. In addition, there are also many hotels and restaurants along Royal Street, with some well known fine dining spots.
3. Jackson Square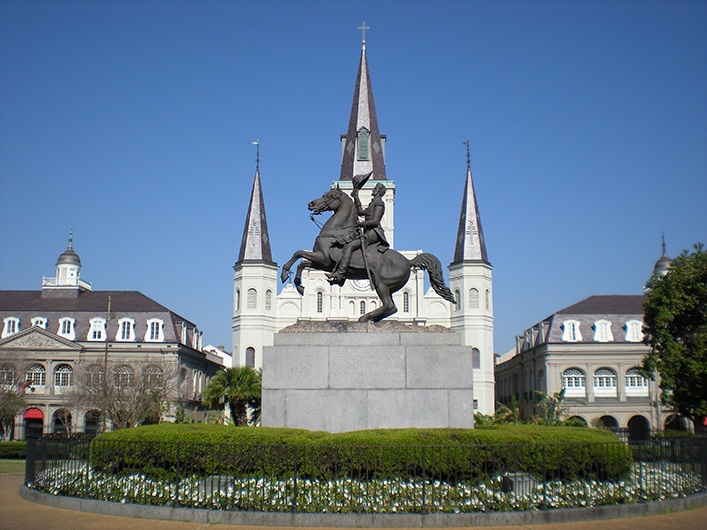 Originally known as Place d'Armes, Jackson Square is located in the main square in old tow. It featuresan equestrian statue (1856) of General Andrew Jackson. Standing prominently on the square is the landmark St Louis Cathedral, with its white façade and cone shaped spires.
For those that love local art and talent, this is the place to be. Local musicians, artists, and entertainers frequent the square during the day.
For the Tissue World conference vistor on-the-go, one user on Trip Advisor said, "I love to grab a coffee and some binets while waiting around for a meeting or end of the day. Music playing, the cathedral and the architecture is nice to walk around and see."
4. Preservation Hall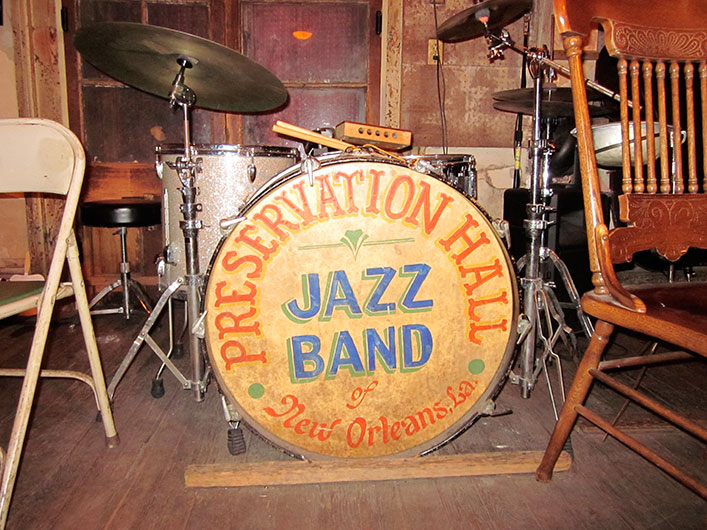 Unlike many tourist attractions, Preservation Hall is an unassuming old building that has long been an institution for Jazz music in the city of New Orleans. It still features traditional Jazz music from local artists in an historic setting. So if you still have some energy at the end of a conference day at Tissue World New Orleans 2016, showtimes are held nightly at 8PM, 9PM and 10PM.
Address: 726 St Peter
Official site:www.preservationhall.com/
5. National WWII Museum
For the history buff, the story of World War 2 soldiers is toldthrough artifacts, photographs, film, oral histories and diaries. The complex houses a wide variety of attrractions. At the Louisiana Memorial Pavilion, the focus is on the soldiers' experiences throughout the war, with exhibits on D-Day at Normandy, and Home Front and the Pacific. The museum also features traveling exhibitions to complement the permanent collection. Additionally, afilm entitled Beyond All Boundaries, produced by Tom Hanks, is shown in the 4 D Theater.
Address: 945 Magazine Street, New Orleans, LA 70130-3813, United States
Official site:http://www.ddaymuseum.org/
These are just a few of all the great things to do and see while you are in New Orleans for Tissue World 2016 in March.
If you'd like to find more, visit this link at Trip Advisor for more ideas and reviews.