Tissue World is the premier conference in the tissue paper and tissue paper recycling industy.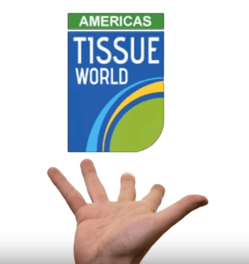 The last conference concluded successfully on March 21st, 2014 at the Miami Beach Convention Center. During the event, as with every Tissue World event, exciting new features and initatives were launched including their new mobile app and Tissue World Photography Awards.
The tissue industry from around the region gathered for the event in Miami with 1,931 particpants from 69 different countries! As we look ahead to attending in 2016, it would not be suprising if the number Tissue World participants grew as the conference gets rave reviews from indust insiders with features like the main conference an trae show, matchmaking services, networking reception, VIP Program, Photography Awards, and their new Tissue World App.
The meeting sessions in Miami last year saw a record-breaking 500+ participants with dozens of highlights from the 54 top-level speakers. More specifically, the session featured presentations on state-of-the-art tissue making technologies such as ATMOS, NTT and TAD configuration. Discussions on technical advances in tissue making really centered around engery saving as a hot topic for tissue paper producers.
If you'd like more information on the Post-Show report, get it from Tissue World's website at: http://www.tissueworld.com/americas/tw-americas-download-post-show-report-form
You can also watch the video from Tissue World News Here:
Industrial Shredders hopes to see you all at New Orleans 2016 where we'll be featuring our new Tissue Log Shredder for the Tissue Paper Production Industry.
For more information on how to sign up for Tissue World 2016 in New Orleans, check out these links: