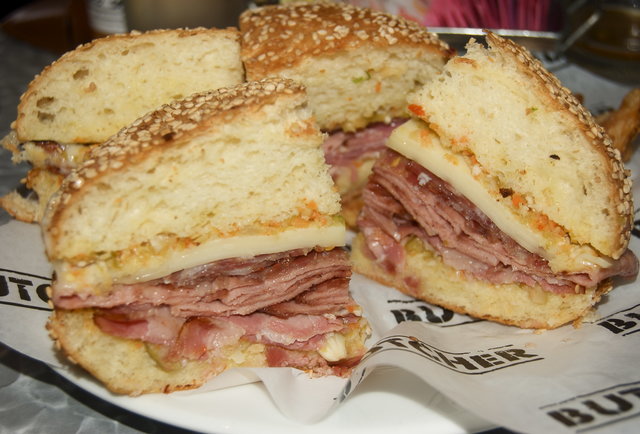 If you're a food lover and you're going to Tissue World New Orleans in March 2016, then you are in for a treat! New Orleans is a city for foodies with fine dining and historic cafes all around the city from the bustling French Quarter to the picturesque uptown Garden District. The food blends fancy French cuisine with local cooking styles to create memorable Creole and Cajun dishes.
Below is a short list of just some of the best restaurants, drinks, and dishes to make time to try while you are in town for the conference:
Breakfast and Brunch
The Sunday Brunch and jazz at Arnaud's Restaurant is a 4-course feast with an appetiser, salad, entree and dessert. Try the savory grillades of braised baby veal scaloppini served with cheese grits while you sip on a Mimosa, Bloody Mary, Bullshot or a Gin Fizza and take in the live Dixieland jazz music.
Located in the French Quarter, this is the birthplace of the flambeed desert, Bananas Foster. One of the most popular dishes is the Eggs Hussarde, which is an excellent take on Eggs Benedict.
You can induldge in a brunch buffet every day of the week at Two Sisters. As patrons fill their plates with savory entrees like boiled shrimp or crawfish remoulade, a jazz trio makes the rounds to delight and entertain.
This is a favorite lunchtime spot in the French quarter. Creole comfort food includes Gumbo Ya Ya with chicken and andouille, catfish fingers and crawfish etouffee.
Drinks
Sweet Tea
This is a more recent phenomenon as southerners flocking to the area to do post-Katrina restorations upped the demand for pre-sweetened iced tea in New Orleans, which traditionally preferred unsweetened tea. Now, it seems, the taste for tea is the same as in the rest of the South.
a simple combo of cognac and bitters, is said to be America's first cocktail and dates back to pre-Civil War days in the city.
This drink combines gin, lemon and lime juice, egg white, sugar, cream, orange flower water and a splash of soda water adds to the drink's fermentation.
Dishes
New Orleans Sandwhiches
A lunchtime staple of New Orleans is the muffuletta, a hearty combo of ham, salami, Swiss, provolone and olive spread. Scott Gold from Thillist highly recommends the Cochon Muffaletta as "the best the city has to offer."
A po'boy is a classic sandwich usually served on a French baguette. It may be filled with fried seafood like oysters, shrimp, crawfish or soft shell crab.
Raw Oysters
Oysters are another staple of New Orleans cusine. There's even an Oyster Fest which features all the best oyster restaurants in the city every year. Some of the bst Oyster joints to try out are Pêche, Royal House, Felix's, Drago's, Casamento's and Galatoire's.
We could on and on about the great dishes you could try while your at visting New Orleans at Tissue World 2016. If you'd like to see some more, we highly recommend this article by Scott Gold on the 18 Best Dishes in New Orleans along with where you can find them.
More Restaurants
If you'd like a list of restaurants with reviews, check out Trip Advisor here.
Do you have any favorite dishes or places to eat at in New Orleans? Let us know in the comments below.